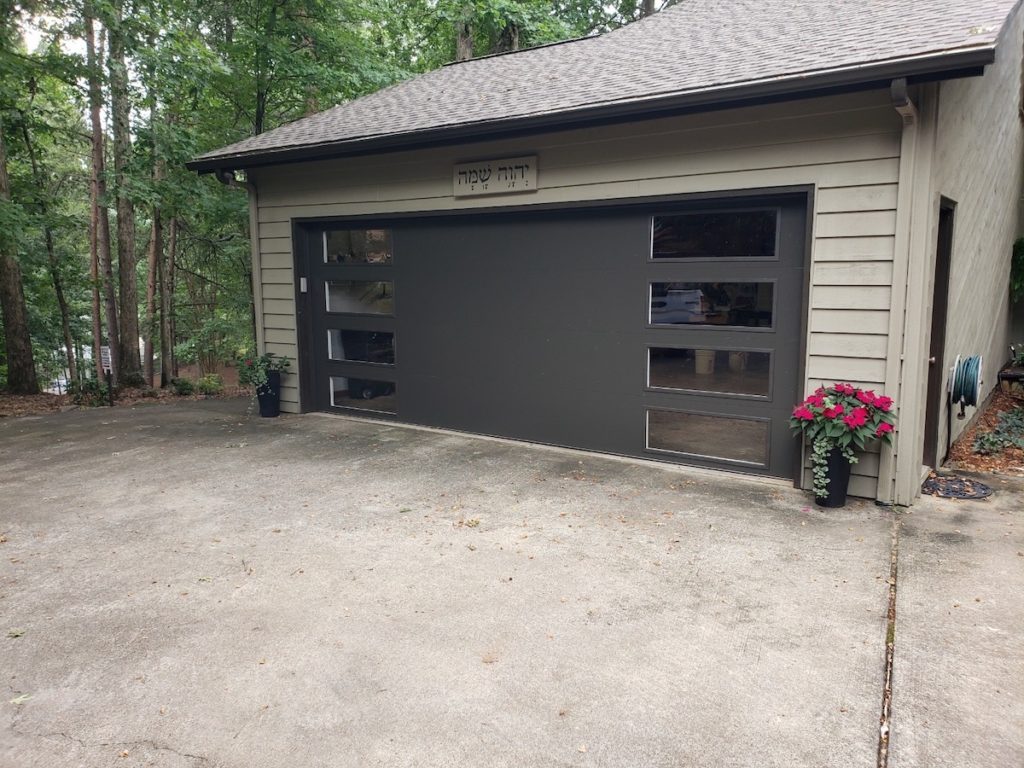 In the uphill battle that home improvement tasks tend to be, updating your garage is often forgotten. But consider this: The 2021 Cost vs. Value Report chose garage door replacement as the #1 remodeling project for Return on Investment. In fact, homeowners saw 93.8% of the money they spent on the new door recouped in resale value. When you think about it, this makes sense because garage doors take up a large part of the exterior of many homes. This means thirty or forty percent of your curb appeal comes from the style of your door.
Because the style of your garage door is so important, you need to consider the varieties available. Modern garage doors have become a popular choice to match the exterior of newer or updated homes. They are available in a wide range of material options including steel, aluminum, wood, and glass. In fact, your options for customizing your modern garage door are endless from panel types to window configurations to color.
In essence, modern garage doors will focus on clean, simple lines in glass or metal framework. The heart of the modern design is functionality and essentials only, with no clutter. However, "modern" is a broad term to describe several subcategories like Mid-Century Modern, Farmhouse Modern, and Contemporary. This means that within the umbrella term you have the opportunity to make modern style completely your own. Below, we will explore those three styles and how you can use them for your new garage door.

Mid-Century Modern Garage Doors
Mid-Century Modern is a close relative of classic modern design. According to The Spruce, this style focuses on clean, uncluttered lines and functionality. Unique from modern design, it favors juxtaposition or the pairing of two contrasting elements. Mid-Century Modern also favors an element of boldness in color choice and asymmetrical design.
So what does this mean for modern garage doors? Mid-Century Modern garage doors tend to feature these elements:
Dark wood and steel materials or full-view glass
Broad, vertical window configurations
Flushed panels
Thin, horizontal slats for wood doors
No external hardware accessories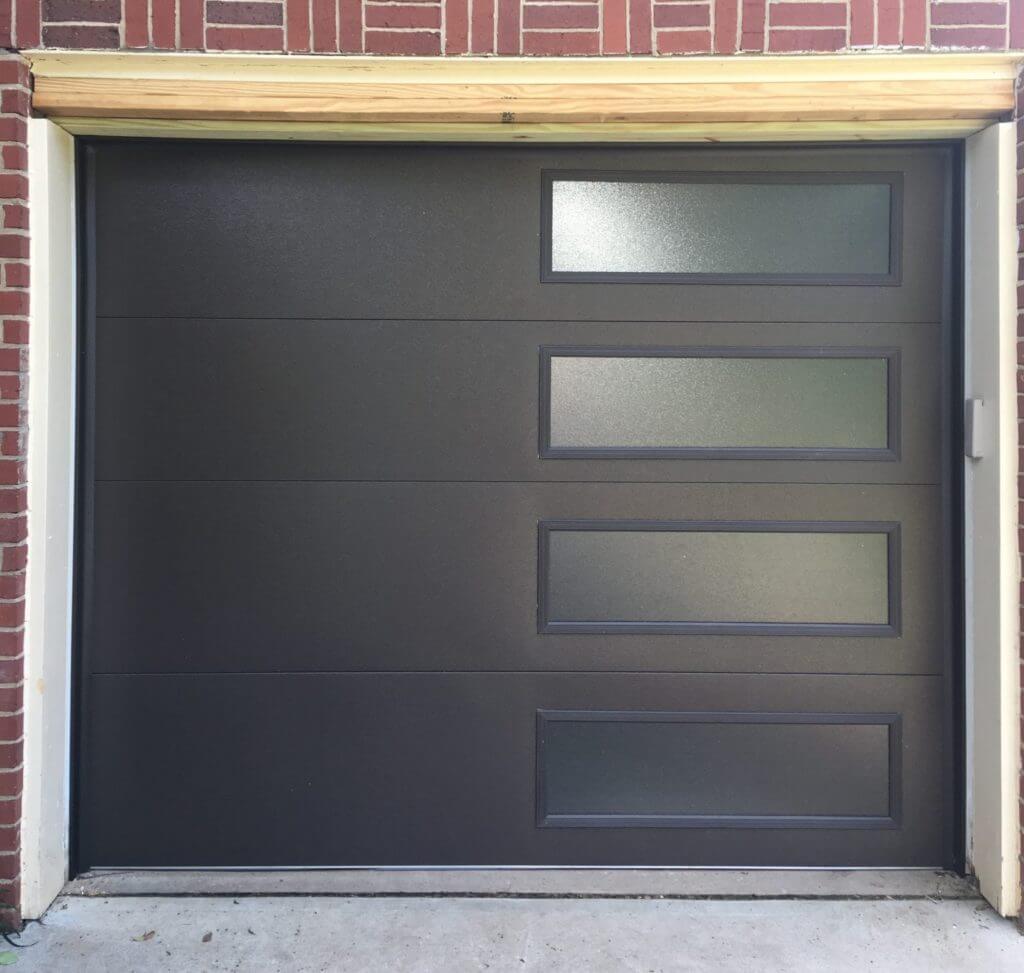 Farmhouse Modern Garage Doors
Farmhouse Modern keeps the minimalistic tradition of modern design but adds warmth and rustic ease. For Décor Aid, this means that it brings a comfortable hominess to your architecture without sacrificing the utility of modern lines. The rustic elements of Farmhouse Modern focus on natural materials and muted colors. This helps to keep a modern lens of simplicity as each line is both practical and beautiful.
Farmhouse Modern garage doors take these design elements to heart with the use of color and architectural design in the following ways:
Muted colors like gray, white, and brown
Unique paneling from the traditional X of a barn door to diagonal crossings
Frequent use of wood in warm, natural hues like driftwood or reclaimed wood
Small, framed windows along the top of the door
Minimal, dark hardware

Contemporary Garage Doors
Contemporary design is the most difficult to define because it shifts frequently. It changes because whatever is popular at the current time marks a "contemporary" style. As the prevailing styles shift, so does the definition of contemporary design. Right now, the concepts of contemporary and modern design appear to be interchangeable because modern is "in." So the rules about clean lines, functionality, and minimalism hold true for both style descriptions.
When searching for a Contemporary garage door, consider the following characteristics:
Emphasis on glass attributes from full-view to broad window accents
Neutral colors like white, black, and gray
Flushed paneling
Unique window configurations like vertical or right-angled openings
Especially skinny or broad horizontal sections
As I'm sure you noticed, there is an overlap between these three categories of modern garage door design. Within the modern tradition, they all value simplicity and functionality without sacrificing beauty. But they also each have quirks that make them unique. This range of variability allows you to customize your new garage doors in whatever modern design suits your home. Whether your home has a strict modern architecture or more rustic ease, we can help you create a beautiful modern garage door to compliment it.
For more information on how you can design your own modern garage door, contact Aaron Overhead Doors today! We can guide you through the color, style, and brand options to get you the perfect door. To get started, explore our Garage Doors page or set up a free new garage door design consultation by calling 678-960-3360!