Garage Door Sizes
Call or Text For Garage Door Service 678-960-3360
Garage doors come in many different sizes. There isn't really a standard size garage door, but there are common garage door sizes, and that can vary depending on where you live. Different regions of the United States have different garage door dimensions. When discussing garage door sizes, always address the width first then the height. For example, if the garage door is 16' (192 inches) wide and 7' (84 inches) tall, you'll say "16×7". All garage door companies go by this format when helping you find the right product for garage door replacement. 
However, you can also have uncommon garage door sizes starting with 7', 12', 14', 15', 17', and even 20'. We've probably done all of these at some point, but they aren't the most common. Your garage door dimensions will depend on whether you have single garage doors or a double garage door. When it comes to selecting your new garage door, it's best to let a professional perform the measurements so the overhead door fits seamlessly and can operate effectively.
Ask About Garage Door Sizes
FREE Quote / Inspection
Garage Door Width
Let's talk about width first. Common garage door widths are 8' (96 inches), 9' (108 inches), and 10' (120 inches) for single garage doors, and 16' or 18' for double garage doors. When referencing a single or double, we consider how many cars wide it is. In other words, a single door gets a single-wide door, and a double door gets a double-wide door. 
How to Measure Your Garage Door Width
The width of the garage door should be the same size as your opening width. It can be a little wider if you like but not shorter. To measure the opening and see what width you need, measure the width of the opening from jam board to jam board. The jam boards are the vertical boards inside the opening.
Garage Door Height
Now let's discuss the height. Common heights for residential garage doors are 7' (84 inches) and 8' (96 inches) tall. 7' tall garage door doors are the most common in the Atlanta area market, but some of the higher-end homes have 8' tall garage doors.
The garage door height is broken into panels for most residential garage doors. The garage door panels are typically 18", 21", or 24" tall. But these garage door panels can also be 28" or 32" tall. The garage door panel height is determined by the height of your opening. Also, the larger the garage door panels, the bigger the radius you need. The radius represents the curved part of the garage door track. The most common radius sizes are 18" and 21".
For example, a 7' tall garage door typically comes with four 21" panels. Whereas an 8' tall garage door comes with three 18" panels and two 21" panels. Most homeowners will never notice the different size garage door panels. However, some customers are aware of the details and will request four 24" panels, making it a four-panel, 8' tall door. This evenly distributes the size of the sections.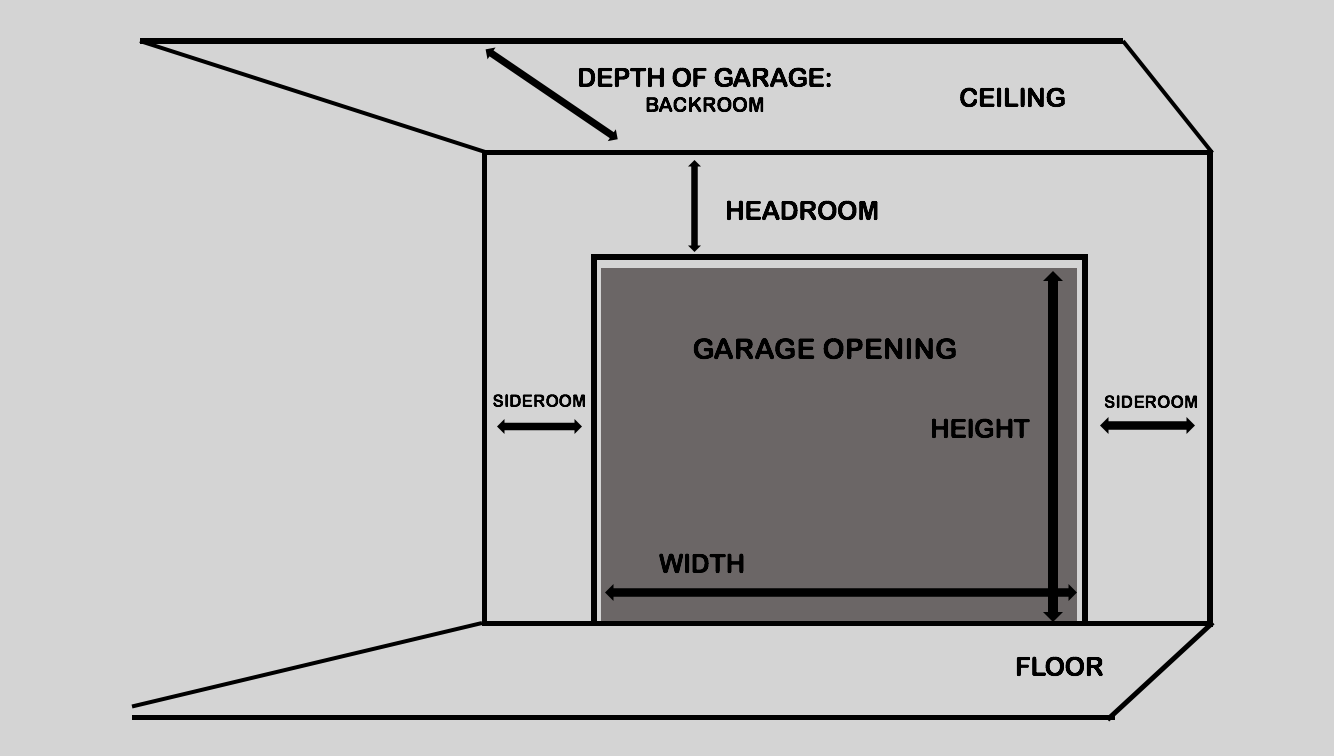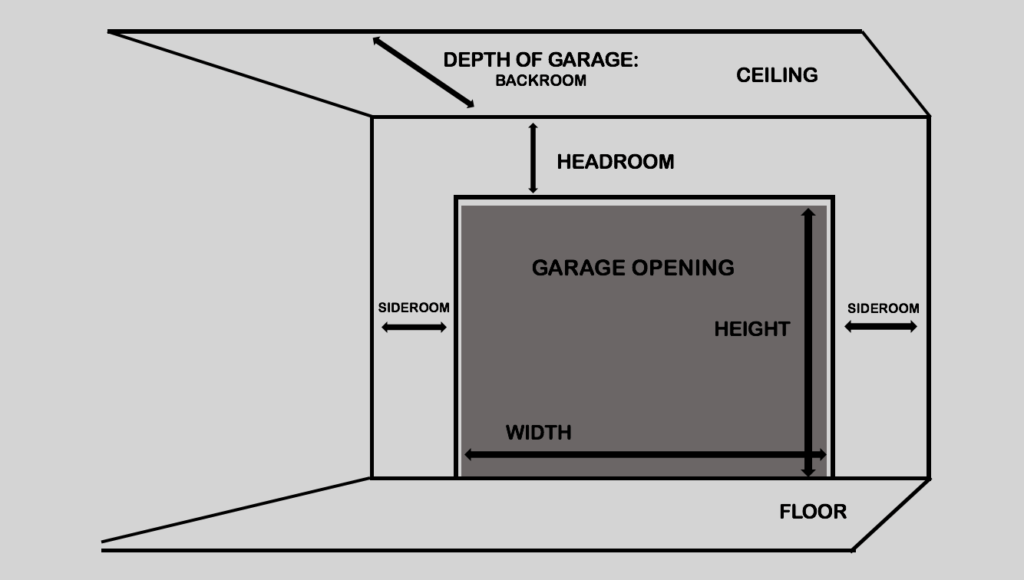 How to Measure Your Garage Door Height
To measure the height of your garage door, measure from the ground where the garage door rests to the horizontal jam board at the top of the opening. This will give you the proper garage door height. However, this won't be perfect, and depending on where you measure you may get different sizes. For example, your concrete could be uneven, or your header could be sagging. These are common measuring issues that will result in odd sizes like 7'1" or 6'10". 
The good thing is with the height of the garage door, you have some grace. A 7' garage door usually measures around 7'1" because the bottom section has a retainer and bottom seal on it. However, if you measure a 6'9" or a 6'10" height, we typically install a 6'9" door. This means one section will be 3" shorter than the other 21" sections. All this said, finding the right garage door dimensions based on the height of your opening is a problem we can easily solve to get you the perfect garage door replacement and have your new door operating seamlessly. 
Another factor you have to account for is headroom. This is because you're going to need enough headroom for the garage door to clear the ceiling when going up. Next, you have to consider the track that rests above the opening of the garage as well as drums and end bearing plates when using torsion springs. These are important considerations because they determine the type of garage door and opener you can have in your garage. An easy way to determine if you have enough room is to measure from the top of the opening to the ceiling. Do you have at least 15"? If yes, you have room for a garage door and opener on torsion springs.
Garage Door Sizes in Atlanta GA
So to recap, here in the Atlanta market, the standard size garage doors are 8×7, 8×8, 9×7, 9×8, 10×7, 10×8, 16×7, 16×8, 18×7, and 18×8. However, keep in mind that garage door sizes are not cut and dry. This is also why it's hard for us to quote garage doors when customers call in wanting a price on a standard garage door. The size of the garage door affects the price dramatically. 
Garage doors that can be completely custom in width and height commonly include custom wood garage doors and custom glass garage doors. However, in some cases, a flush panel steel garage door can be custom-sized because we're not limited by the design on the front. 
If you're in the market for a new garage door, no matter how simple or complicated, we would like to help. Contact us for a free design consultation at 678-960-3360 (call or text). Also, view our Garage Door Projects or explore your options on our Garage Doors page.